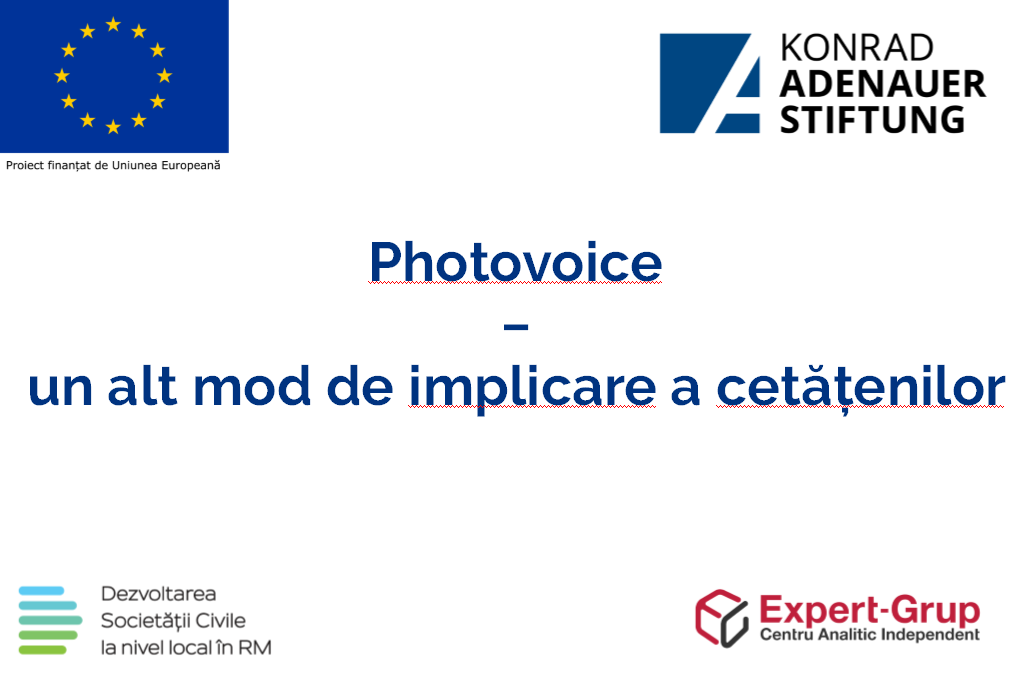 Projects
Photovoice – another way of citizens' involvement
|
10.12.2019
Implementation period: November 2019 – July 2020
Area: Edinet, Riscani, Falesti and Drochia districts/rayons
Project budget: 23.714 EURO
Donor: European Union, Konrad Adenauer Foundation
The main objective: Increasing the level of involvement of young people and people 50+ in solving the existing problems in six rural localities from the Northern Region of the country.
Specific objectives:
O1 – Empowerment of the young people and people 50+ to use new methods of involving citizens in the process of identifying community problems;
O2 – Development and capacity building of the six local initiative groups.
The project activities include:
Training the members of the initiative groups in applying Photovoice method;
Organizing a photo exhibition in the community that will reflect the problems in the locality;
Training members of initiative groups in project writing;
Implementing a community initiative;
Organizing study visits in the southern region of the country to facilitate the exchange of best practice with similar groups in Cahul district.