Rental of assistive devices for walking.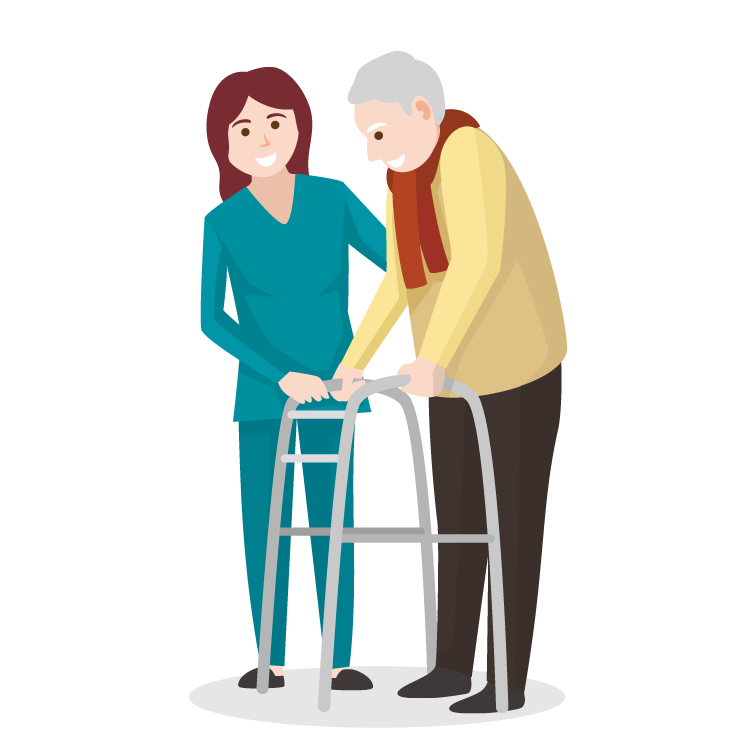 Who is the service addressed to?
Sometimes walking longer distances can be tiring and can also put pressure on sensitive muscles or joints.
Therefore, this service is designed to improve comfort and safety, supporting people with balance problems in sitting, standing up, or moving around the house or outside.
The service is addressed to the following categories of people:
people with balance problems when moving around the house or outside
people who have suffered a stroke, are confused, have problems coordinating movements
people with traumas, surgeries, who are recovering after a lower limb trauma
How can you receive the equipment?
Our equipment can be booked for rent either by e-mail or by telephone, at numbers (0606) 1 64 63; 0 (231) 2 76 74
To apply for the equipment, we need the following data and official documents from the applicant to prepare the contract:
Identification card
Phone number
Home address
Description of assistive devices?
Crutches – with forearm support with anatomical handle, made of aluminum, height adjustment is done telescopically, by pressing a single button.
Foldable walking frame – made of aluminum, adjustable in height, with step function.
Four-wheel walking frame – foldable, suitable for moving outside the house, designed to allow the user to walk and sit to rest safely, comfortably and independently.
Crutches – 20 MDL / month
Foldable walking frame – 35 MDL / month
Walking frame with wheels – 35 MDL / month