Finding a caregiver and/or supervising the care of a loved one is extremely burdensome for families. CASMED will help provide the highest level of care your family deserves. We provide the access and support that families struggle to find.
Our services provide customers with high quality home care when they need it.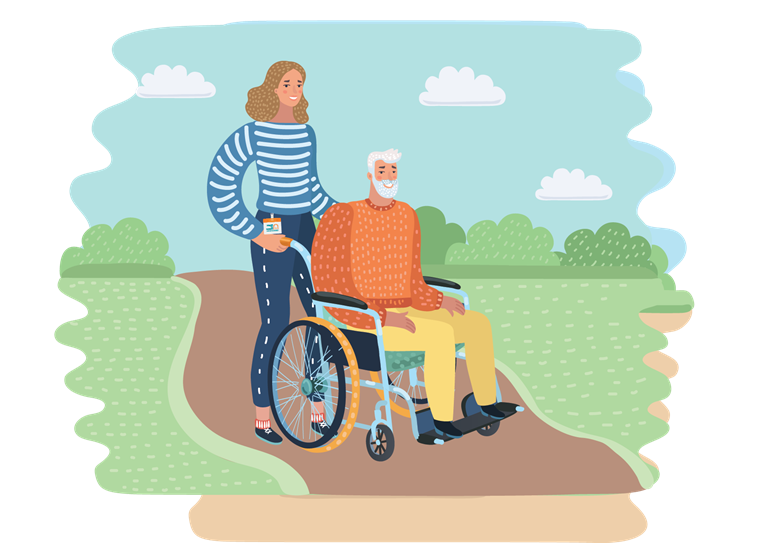 Who is the service addressed to?
The service is designed to support customers maintain, as far as possible, their functional autonomy and continue their life in their own home, in dignity and respect.
The service is aimed at the following categories of people:
persons who have reached the standard retirement age;

 

persons with disabilities;

 

chronic patients who, due to illness, are not able to carry out their daily activities (food, personal hygiene, etc.).

 
What does the Social Care at Home Service include?
Support in purchasing food, household goods, and medicines, with the beneficiary's money
Food preparation, feeding, delivery of hot lunches (as appropriate)
Payment for utilities, with the beneficiary's money
Water supply from a well/spring
Handing over and picking up household items and clothes to/from laundry, dry cleaning, repairs
Organization of procurement and transportation of fuel for home, with the beneficiary's money
Organization of the process to adapt the home to the person's needs
Engaging the beneficiary in social and cultural activities
Maintaining/facilitating communication with relatives and friends
Stove heating during cold weather
The service is available in localities where there are partnership agreements with the local public authority. List of localities (01 November 2021)
The service is provided in accordance with minimum quality standards and is accredited by the National Council for Accreditation of Social Service Providers.  

How can you get the service?
Tell us what you need
Send a simple form to tell us what help you need, either for yourself or a family member, by email: ingrijiri.casmed@gmail.com, or you can contact us by phone at the following numbers: 060957070; 069560259; 0 (231) 2 76 74.
We arrange a first visit
We make a visit to your home to assess the situation and find the best solution. You receive information about the services that would best suit the current situation and get to know the care staff
We arrange a visit schedule
Once you have decided on the volume of services, together we establish a regular schedule of visits, tailored to your needs.