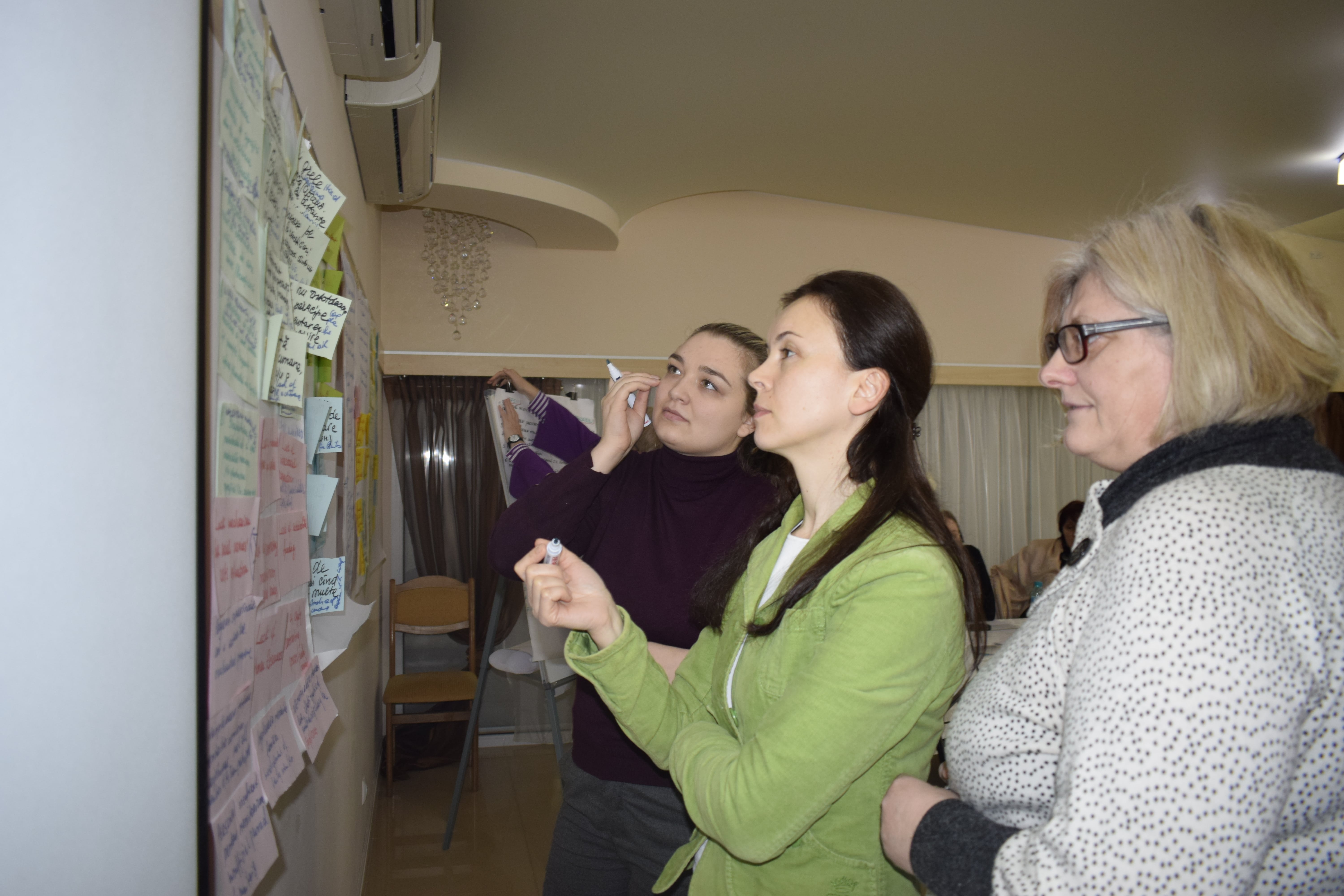 Improving the quality of home care services by stimulating the cooperation of different involved actors. This has been the main focus of the workshop on "Socio-medical home care services" organized on February 5th and 6th, by the Network of Non-Commercial Organizations Providing Community Care (URONPIC).
The event indented to launch new discussions on the home care system in the country and to identify opportunities to improve key processes in the current system.
The workshop was moderated by Monika Wild, representative of Austrian Red Cross and international expert in home care, who opened the workshop with a presentation of the Austrian home care system.
The expert also presented the European quality framework for home care services, which was developed within the WeDo project, implemented by the AGE Platform Europe with 18 partner organizations.
The workshop gathered representatives of the Ministry of Health, Labor and Social Protection, National Health Insurance Company, National Agency for Public Health, National Council for Accreditation of Social Services, district Directions of Social Assistance and Family Protection, local public authorities, health centers, academic environment and members of the URONPIC.
Within the working group exercises, the participants analyzed the key stages of the home care process, pointing out the challenges that hinder the smooth functioning of this process:
Request for home care and the admission to service
Individual assessment and care planning
Providing of social and medical care
Case management and cooperation
Public relations
Funding
Human resource management
Quality assurance and regulations
 Among the most stringent challenges there were highlighted:
Insufficient human resources and high fluctuation of care staff
Lack of sustainable sources of funding
Small budget allocated for home care services by NHIC, small number of contracted visits.
The large discrepancy between the needs of service beneficiaries and the existing service offer (the customer's inability to choose his supplier, uneven service coverage)
Lack of a mechanism for cooperation between sectors
As a result of this event, the participants decided to draw up a position paper, in order to argue that that national decision-makers need to be involved in improving the situation of the home care sector in Moldova.