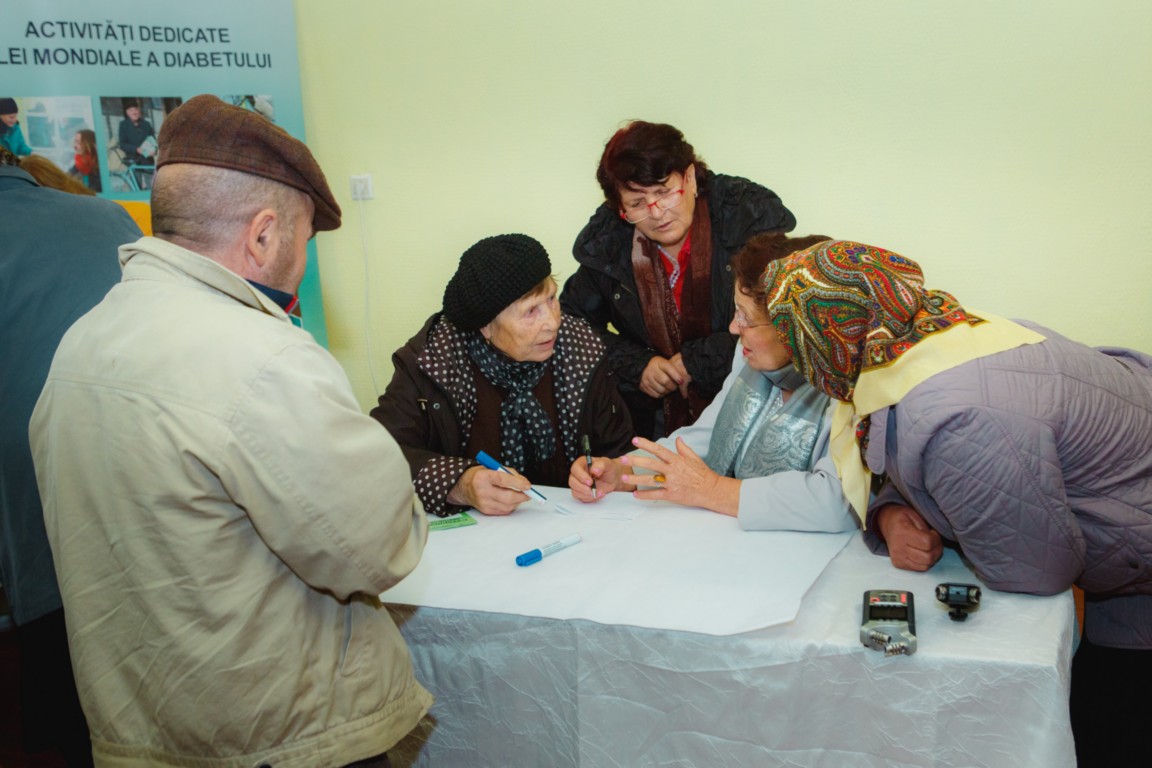 News and events
Older people from Edinet rayon have benefited from free of charge consultations on World Diabetes Day
|
22.11.2017
CASMED has celebrated World Diabetes Day by organizing a well-being event for several groups of seniors from Corpaci and Viișoara villages, Edineț rayon, and for the group of senior volunteers from Bălți. The event has been focused on promoting the healthy life-style and raising awareness of the risks that can cause the development of diabetes.
The event, themed "Diabetes and healthy diet" included free of charge medical consultations and information sessions on the risk factors that cause the disease and importance of a healthy diet in preventing diabetes and keeping it under control.
Olga Burcă, doctor within the Centre for Social and Medical Home Assistance "CASMED", has discussed with the participants about diabetes, highlighting that a balanced healthy diet may reduce the intensity of the symptoms and slow the progression of the disease.
In addition to free consultations, the organizers have also prepared several interactive contests for participants to apply the gathered information by developing menus for diabetics. During the second round, participants have answered to questions about methods to prevent the appearance of diabetes. The event has ended in a cooking competition between seniors, who have prepared a salad recommended for people suffering from diabetes.
"This activity is held in the context of the World Diabetes Day and aims informing the population about fighting the diabetes. We discuss with seniors about complications caused by this disease and we do encourage them to adopt a healthy lifestyle and practice as much possible physical activity" has said Ana Spinu, project coordinator within CASMED.
In the Republic of Moldova, about 84,000 people suffer from diabetes. Worldwide, 371 million people suffer from diabetes and other 280 million people have a high risk to get diabetes. It is estimated that by the year 2030, the number of people with this disease will amount to a half a billion.