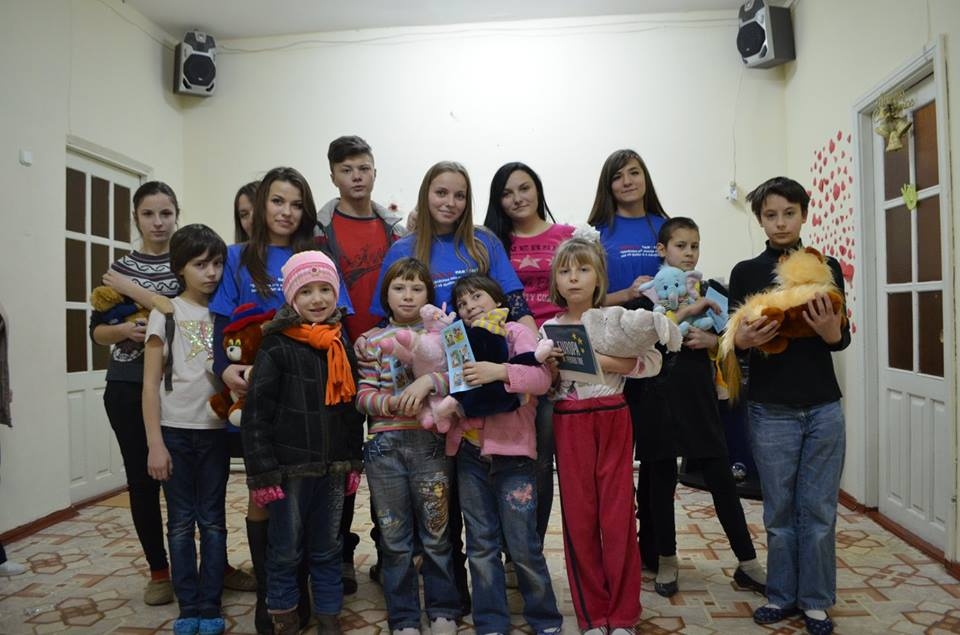 Over 550 toys collected by CASMED during the "A smile for every child" campaign, which was organized by the USAID as a part of the "Partnerships for a Sustainable Civil Society in Moldova" Program, found their friends. Santa and his helpers – CASMED volunteers – went to Falesti on December 18th and distributed the toys at the children center in Glinjeni village. The children were very active, recited poems and got toys, sweets and praises as a reward. Santa's visit wasn't the only surprise for children: during a flashmob they have also got T-shirts and scarves with the EUROPE FOR YOU logo – a donation of our partners FHI360 Moldova. We are thankful to them for the commitment for our solidarity action. The children of Glinjeni also got warm caps donated by a Balti company who wanted to bring the warmth of the holidays to the souls of these kids.
On the same day Santa visited the kindergarten and the children center in Ciolacul Nou. The little kids where very happy to meet him and to get a long-expected toy, which many of them cannot afford to buy. The managers, the teachers and the children thanked every participant and those who are not indifferent.
The fairy tale continued on December 19th when Santa visited a couple of children centers in Balti. The volunteers tried to do their best in order to make this day special and bring a smile on these less happy and joyful children's faces. The 5 centers – DRUMUL SPRE CASA, EVRICA, SOTIS, SOCIUM and DANKO – have been waiting for us and have been pleased to meet us at their places. The children where happy to receive the toys and some of them even thanked us with a beautiful dance. Some children where to shy to take the presents, they couldn't believe they should get it. These moments inspire us and assure us that what we do is needed. As off today these kids will have somebody to share the happiness, dreams and hopes with. Most of them are from social-vulnerable families and our visit was a enormous source of joy and a proof that someone still thinks of them.