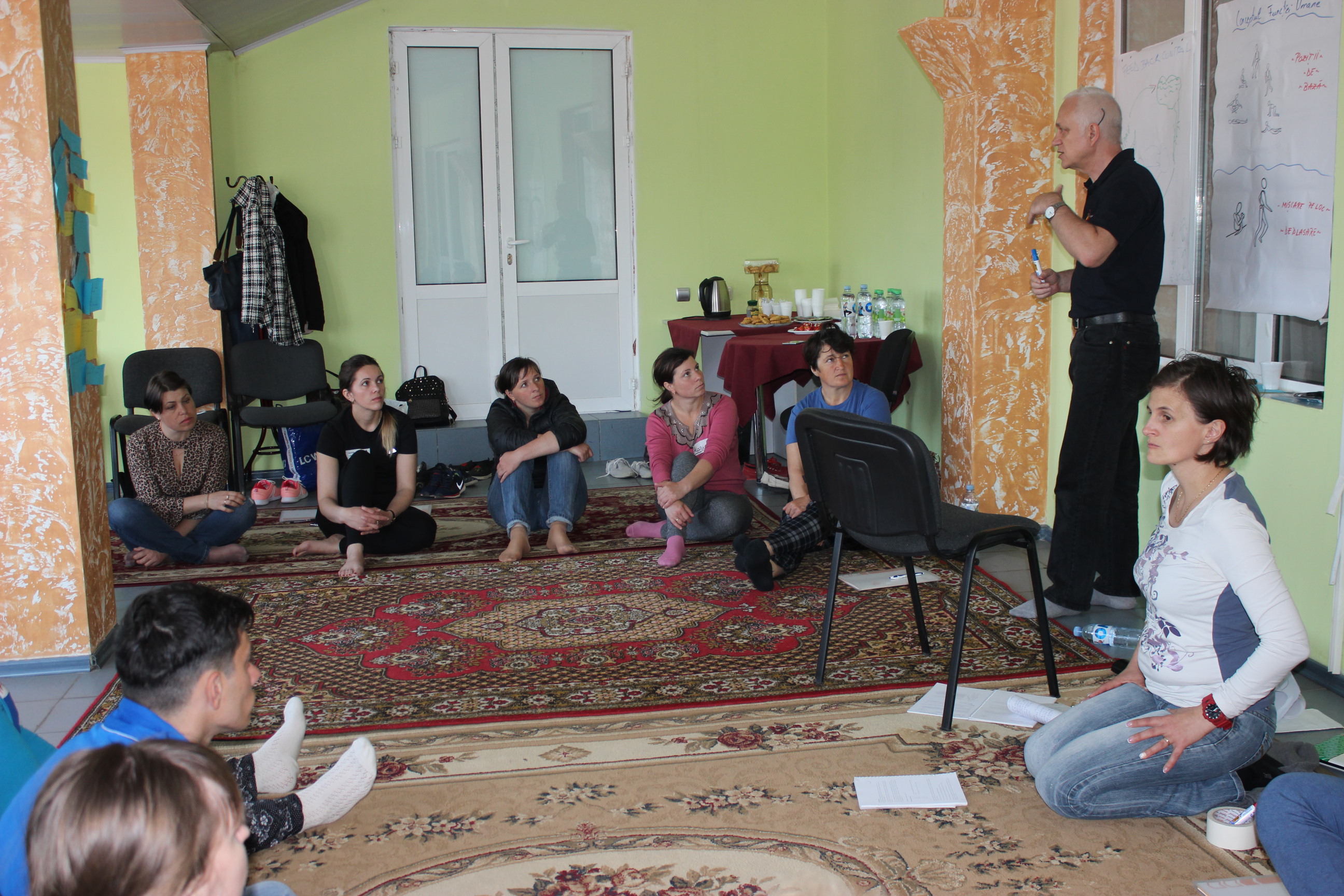 News and events
Training on Kinaestetics for CASMED nurses and social workers
|
20.04.2018
People at CASMED experience true soul satisfaction when they see, in the eyes of the elderly they care of, the joy of not being forgotten. Moreover, CASMED invests in its employees, by training and ecouraging them to apply innovative methods of therapy in the care they provide.
Between April 18th and 20th, a group of CASMED nurses and social workers have benefited from a training on Kinaestetics, moderated by a team of experts from the National Association of Kinaestetics from Romania.
Kinaesthetics can be described as "the art or science of motion perception". The concept is based on the experience and perception of own movement. A conscious proprioception is achieved through increased awareness. Kinaesthetics involves the teaching and personal development of such awareness.
The impact of Kinaesthetics is twofold in the care and assistance of elderly and people with disabilities: both the asisted person and the assisting person can benefit from the improvement of motor skills. If the interactions of the care process are modeled on the basis of Kinaesthetics, besides the exceptional progress of the assisted person, there is also a health improving of the assisting person.
Due to the use of Kinaesthetics concept, within just 3 years, the CASMED team managed to help to total or partial recovery of more than 200 beneficiaries – people with mobility problems as a result of stroke, surgery, etc.