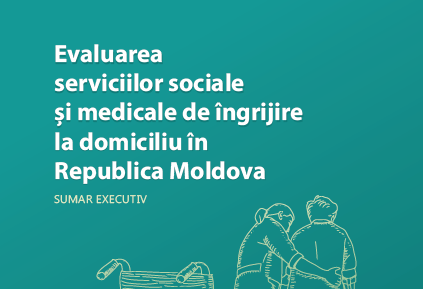 The NGO Centre for Social and Medical Home Assistance "CASMED" in partnership with the National Network of Home Care Providers and NGO "HOMECARE" has launched on May 15th, during the National Conference "Realities, experiences and challenges in home care" an assessment on the home-based social care sector, developed with the support of Swiss Foundation HEKS/EPER, Swiss Red Cross and the Czech Development Agency through the organization Caritas Czech Republic.
The purpose of the study is to assess the situation in the Republic of Moldova in the field of home care services and the needs of the population for these services. The study's recommendations focus on policies in the field, both on the health and social components, and on LPA and service providers' practices.
Click on the image below to access the study.