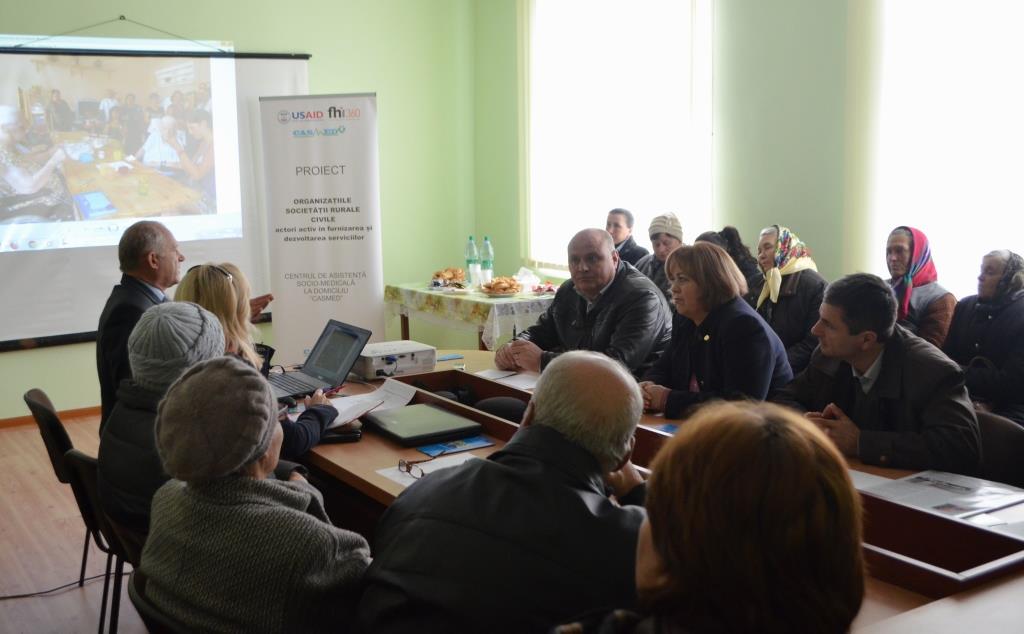 Rural Civil Society Organizations as Proactive Actors in the provision and development of community services and promotion of European Integration
The project is funded by the US Agency for International Development (USAID) through the program "Partnership for a Sustainable Civil Society in Moldova", managed by FHI 360. The duration of the project is 36 months, starting from 01.08.2014 until 30.07.2017. The total project budget is 30'000 $.
The project aims at strengthening the network among the NGOs providers of community services in the North of the country.
Thanks to the gained skills and developed tools, these organizations will be able to respond more effectively to community needs and attract resources to support social projects, to initiate partnerships with local authorities for the effective management of local resources.
There will be developed a Lobby and Advocacy strategy within the network, in order to improve community services and increase their funding by central and local authorities.